When it comes to navigating complex legal cases involving land surveying, mapping, and related matters, having the right expert witness testimony to support your case is essential.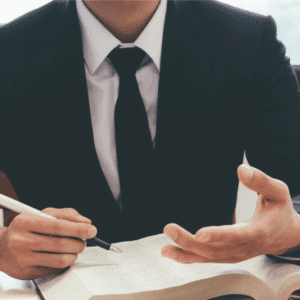 At The Ferrantello Group, we have been providing expert witness services for over five decades, bringing a wealth of knowledge and experience to the table. Here are the answers to some of our most frequently asked questions about our expert witness services to help you better understand how we can support your legal case.
What Expert Witness Services Does The Ferrantello Group Offer?
We offer expert witness services in a wide range of domains, including:
Land & Building Surveying & Mapping: Our expertise in surveying and mapping is invaluable in cases related to land boundaries, property disputes, and construction projects.
Trip & Fall, Slip & Fall: We can provide insights into factors like site conditions and safety measures in cases involving trip and slip accidents.
Accident & Site Mapping: Our mapping capabilities are instrumental in accident reconstruction cases, helping to establish the sequence of events.
Boundary Disputes: We specialize in resolving disputes related to property boundaries, ensuring clarity and accuracy.
Adverse Possession: Cases involving adverse possession require a deep understanding of property laws, which we can provide.
Right of Way & Easements: Our expertise in right-of-way and easement issues is crucial for cases involving property access.
Zoning & Land Use Planning: We offer insights into zoning regulations and land use planning matters, helping you navigate complex legal scenarios.
Flood Plain, Elevation, Datum & Grading Drainage Issues: Our knowledge in floodplains, elevations, and drainage is invaluable in cases related to flooding and drainage disputes.
Land Development & Earthwork: We can provide expert opinions on land development projects, earthwork, and grading issues.
Utility & Mark Out Issues: Cases involving utility placement and marking can benefit from our expert insights.
Professional Negligence: We evaluate cases of professional negligence, assessing whether industry standards were met.
Standard of Care Evaluation: Our experts can determine whether the standard of care was upheld in various situations.
How Do The Ferrantello Group's Expert Witness Services Support Legal Cases?
Our expert witness services play a crucial role in legal cases by providing:
Technical Expertise: We bring deep technical knowledge to the table, helping lawyers and judges understand complex issues.
Clarity: We can simplify complex technical matters, making them more accessible to everyone involved in the case.
Evidence: We provide well-documented and credible evidence to support legal arguments.
Credibility: Our reputation for accuracy and professionalism enhances the credibility of your case.
Case Strength: Our expert opinions can strengthen your legal position, potentially leading to more favorable outcomes.
READ NOW: 4 Reasons to Trust The Ferrantello Group's Expert Witness Services
What Types of Legal Cases Does The Ferrantello Group Support?
We offer expert witness services for a wide range of cases, including but not limited to:
Personal injury cases involving accidents and premises liability.
Property disputes related to boundaries, easements, and land use.
Construction disputes, including issues with design, construction, and defects.
Real estate litigation, such as zoning and land use disputes.
Environmental cases involving land contamination and regulatory compliance.
What Sets The Ferrantello Group Apart?
Several factors set The Ferrantello Group apart as a trusted provider of expert witness services:
Experience: With over 50 years in the industry, we bring a wealth of experience to every case.
Industry Recognition: We have been voted the number one survey firm by industry associations, underscoring our commitment to excellence.
Comprehensive Expertise: Our team includes experts in land surveying, civil engineering, and related fields, allowing us to provide well-rounded support.
Meticulous Documentation: We take pride in thorough and reliable documentation to support our findings.
Clarity in Communication: We excel at breaking down complex technical concepts for non-technical audiences.
Strong Reputation: Our reputation for accuracy, professionalism, and industry leadership precedes us.
Trust The Ferrantello Group with Your Legal Case
When your legal case demands expert witness services, trust The Ferrantello Group to provide the expertise and credibility you need. Our extensive experience, industry knowledge, and commitment to excellence make us a valuable partner in navigating complex technical matters within the legal arena. Contact us today to learn more about how our expert witness services can support your legal cases effectively.
To schedule a consultation, contact our team today.