Navigating the intersection of complex technical matters and legal proceedings requires expertise and credibility. The Ferrantello Group has been a trusted provider of expert witness services for over 50 years, offering a unique blend of industry knowledge and courtroom experience. Here's why you can rely on our expert witness services.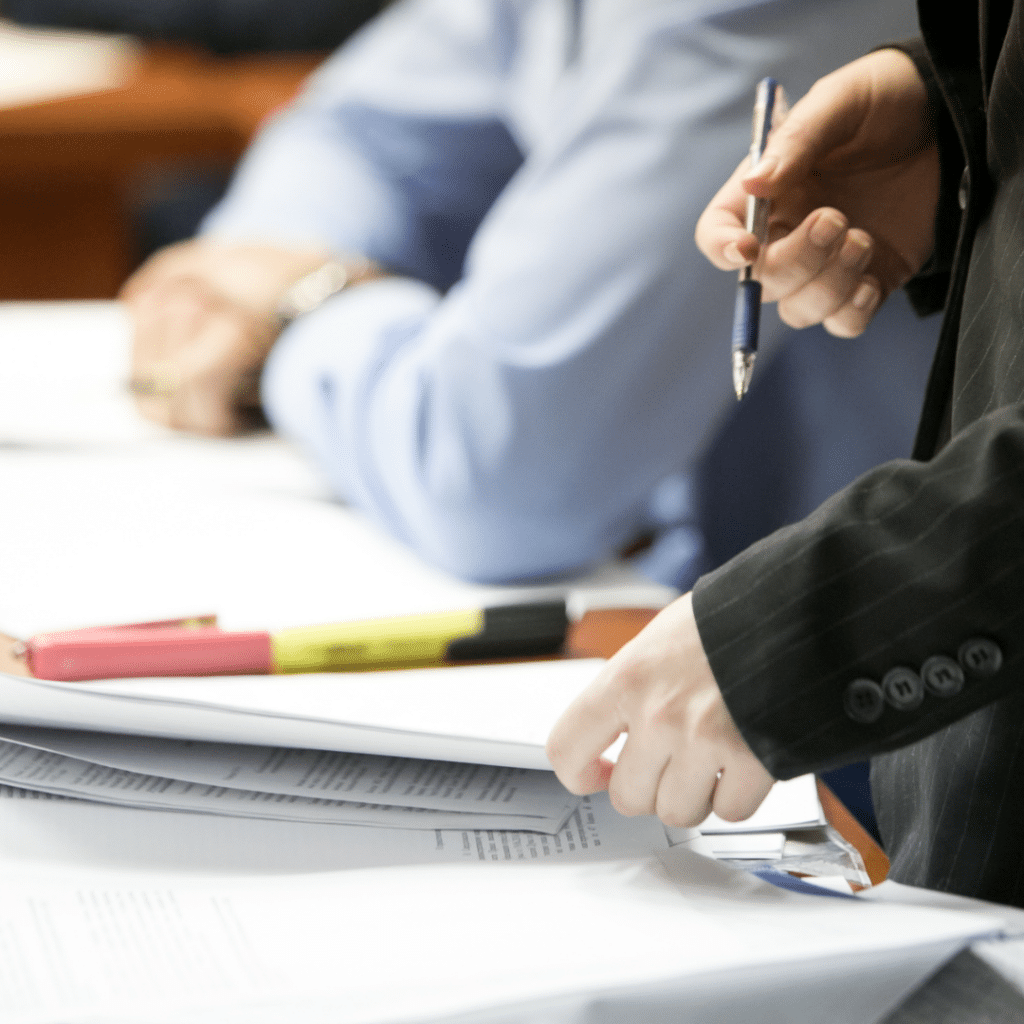 Decades of Experience
With a legacy spanning more than five decades, we bring unparalleled experience to the table. Our seasoned professionals in land surveying, civil engineering, and related fields have encountered a diverse array of scenarios. This extensive experience equips us to provide comprehensive insights and impactful testimony that can significantly influence legal outcomes. We understand the nuances and challenges of various situations, making us adept at navigating complex scenarios while presenting information in a clear and convincing manner.
Unrivaled Industry Knowledge
Our expertise goes beyond surface-level understanding. We don't just witness; we possess an in-depth comprehension of the intricate technical details of our domains. This unmatched industry knowledge allows us to dissect complex subjects, provide well-founded explanations, and effectively communicate our findings to judges, juries, and legal teams. Whether it's explaining land boundaries, construction practices, or mapping methodologies, our ability to bridge the knowledge gap ensures that all parties involved grasp the critical details, no matter how complex they may be.
Accurate Documentation
When it comes to legal cases, solid evidence is paramount. We understand the importance of thorough documentation in bolstering expert witness testimony. Our team meticulously gathers and presents comprehensive documentation to support our findings, ensuring that our testimony is backed by irrefutable data. This commitment to reliable documentation not only lends weight to our testimony but also strengthens your legal position. It ensures that the information we present is based on concrete evidence, leaving little room for skepticism or dispute.
Trusted Reputation
The Ferrantello Group's reputation is a testament to our credibility and excellence. Voted the number one survey firm by the NC Building Inspectors Association and NC Planning Commission, our standing within the industry reinforces our position as a leading provider of expert witness services. This recognition isn't just a badge of honor; it's a reflection of our commitment to precision, professionalism, and industry leadership. Our reputation enhances our effectiveness as expert witnesses, as our track record of accuracy and reliability precedes us.
Harnessing Our Expertise to Your Advantage
Now that you're acquainted with the reasons to entrust our expert witness services, let's explore how partnering with the Ferrantello Group can enhance your legal endeavors.
Clarity in Complex Concepts
Legal cases often involve intricate technical ideas that require clear communication. Our experts excel at breaking down these complex concepts, ensuring that all parties comprehend the crucial details. From land boundaries to mapping methodologies, we bridge the knowledge gap, making technical information accessible to judges, juries, and legal teams.
Strengthened Legal Standing
In the legal arena, credibility is everything. A trusted expert witness can significantly bolster your legal position. Judges and juries are more likely to trust testimony from experts with a proven track record and a deep understanding of the subject matter. Our testimony isn't just informative; it's authoritative. This can potentially tip the scales in your favor, increasing the likelihood of a favorable legal outcome.
Comprehensive Analysis
Our expert witness services encompass more than just testimony; they include thorough analysis. We scrutinize the technical aspects of your case, identifying strengths, weaknesses, and potential opportunities. This comprehensive analysis equips you with valuable insights, allowing you to make informed decisions and develop effective legal strategies. Our ability to dissect complex technical details can shed light on critical aspects of your case that might otherwise go unnoticed.
Experience Unmatched Expertise with The Ferrantello Group
As the intersection of technical intricacies and legal proceedings demands a trusted partner, The Ferrantello Group steps forward with over 50 years of experience in expert witness services. Our unique blend of industry knowledge and courtroom proficiency sets us apart. Let us navigate the complexities, bridging the gap between technical insight and legal success.
Contact us today for unmatched expert witness services.