In a world brimming with companies offering land surveying, civil engineering, and expert witness services, the Ferrantello Group doesn't just blend in–we stand out for all the right reasons.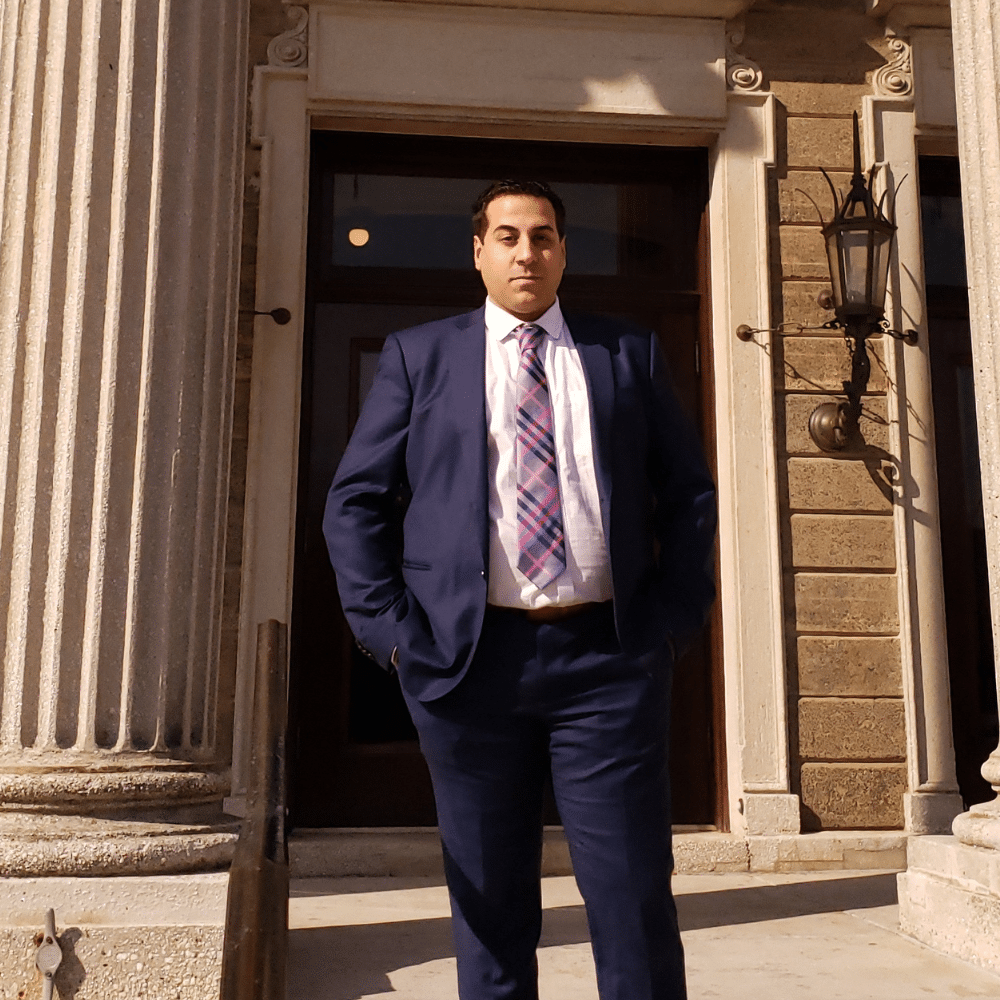 With an impressive legacy spanning over half a century, we're not your typical team. Our dedication to delivering exceptional services, thorough documentation, and unwavering reliability as expert witnesses has positioned us as the preferred choice for clients in search of precise surveys and advice that truly matters.
Now, let's dive into the factors that set the Ferrantello Group apart and highlight why you can depend on our unmatched experience.
Over 50 Years in Business
With more than five decades of experience, the Ferrantello Group has stood the test of time. Our longevity in the industry speaks volumes about our reliability, professionalism, and commitment to excellence. Over the years, we have consistently delivered top-notch land surveying, civil engineering, and expert witness services, earning the trust and respect of clients across New York and beyond.
Trusted by New York Real Estate, Construction, Municipality, and Land-Use Industries
Our reputation isn't just a local phenomenon–it's an echo that resonates throughout the entire landscape of New York's real estate, construction, municipality, and land-use sectors. The Ferrantello Group is synonymous with precision, accuracy, and a level of trust that can only be built over time. Professionals from diverse industries turn to us for our unparalleled expertise in surveying, engineering, and expert witness testimony, secure in the knowledge that they will receive not just remarkable service but consistently reliable results.
Voted the Number 1 Survey Firm
Our dedication to quality and professionalism has been recognized by industry peers and organizations. Being voted the number one survey firm by the NC Building Inspectors Association and NC Planning Commission is a testament to our commitment to excellence. This recognition reinforces our position as a leading provider of land surveying services.
We Stand by Our Work
At the Ferrantello Group, we understand the importance of supporting documentation in the surveying and engineering fields. Our team meticulously gathers and presents comprehensive documentation to support our findings. We stand by the accuracy and reliability of our work and always ensure that our clients are backed by reliable expert witness testimony for their legal cases.
Hands-On Approach
Unlike some surveying firms that rely solely on existing documents, we take a hands-on approach. The Ferrantello Group conducts surveys based on field evidence, including physical legal survey monumentation. This ensures that our surveys are accurate, up-to-date, and aligned with the latest standards and regulations.
We Conduct Original Surveys
Copying old surveys can lead to outdated and potentially erroneous information. The Ferrantello Group takes pride in conducting original surveys, utilizing the latest techniques and equipment. This approach ensures that our clients receive the most accurate and reliable survey data, free from any inconsistencies or errors.
A Full Professional Staff
Our team comprises licensed land surveyors, civil engineers, and expert witnesses–all highly skilled and experienced professionals. The Ferrantello Group's complete professional staff is committed to delivering exceptional services tailored to the specific needs of our clients.
Strictly Follow New York State Standards
Quality assurance and quality control are paramount in our workflow. The Ferrantello Group adheres to stringent QA/QC standards set by the state of New York. This ensures that our surveying and engineering processes are thoroughly reviewed and scrutinized, guaranteeing the highest level of accuracy and precision.
Top Civil Engineering Site Planning Services
In addition to our land surveying expertise, the Ferrantello Group offers top civil engineering site planning services. Whether it's designing site layouts, drainage systems, or infrastructure, our team of civil engineers is equipped to handle diverse and complex projects.
Vast Network of Industry Resources
Choosing the Ferrantello Group means gaining access to our extensive network of expert witnesses, vendors, and resources. Our clients benefit from our vast knowledge and expertise, ensuring that their projects receive the best possible solutions and support.
Schedule a Free Consultation with the Ferrantello Group
When it comes to land surveying, civil engineering, and expert witness services, experience is a critical factor. The Ferrantello Group's over 50 years in business, industry recognition, and commitment to accuracy and reliability make us the trusted choice for a wide range of clients. Don't hesitate to leverage our expertise for your next project or legal case.
Contact the Ferrantello Group team today to schedule a free consultation and discover how our experience can work for you.